"Keksi" (INT & FI & RU & EE MVA EUJW-08 HU JMVA RKFV-09 Ikurin Stella Polaris), a son of our Silver,
took the male CAC, CACIB, Best Of Breed and Group 2! Congratulations Taina, Ari & Pia!





Rana was also Top Winning Junior in Finland in 2010, and she was 5th best bitch among all the bitches in Finland!
Her sister Maisa (LTJW-10 LWJW-10 FINW-10 Arctic Kees Basic Instinct) was 3rd in the junior competition and 4th best bitch among all the bitches showing in 2010! A great result of the two very young sisters!
Congratulations to you all!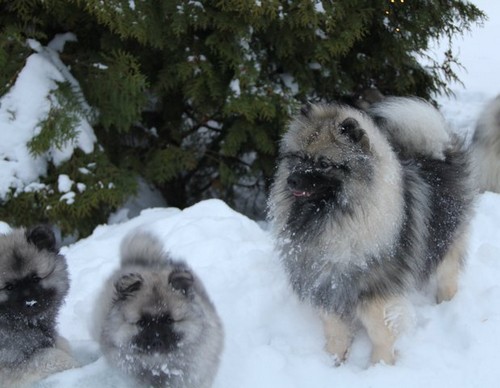 Rana and some of her little friends in Finland